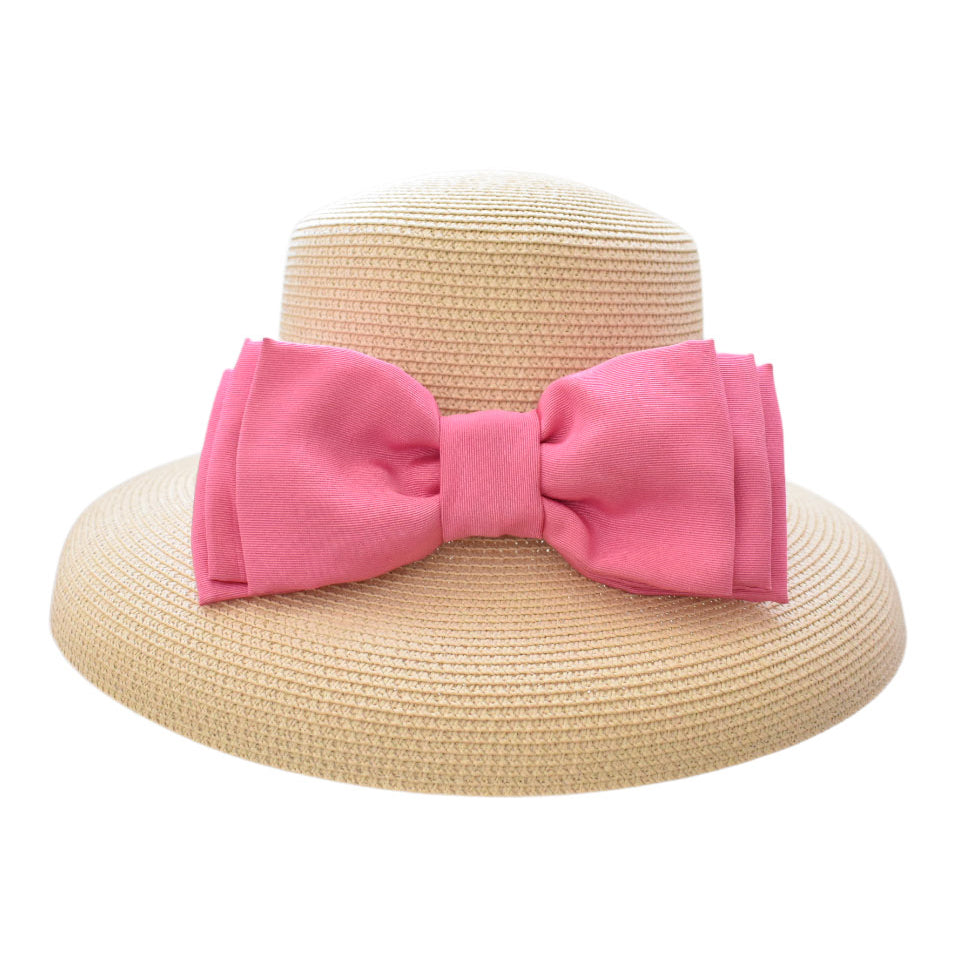 The sophisticated style of the Hepburn Hat will be enjoyed by any hat lover!
The Hepburn is lightweight and flexible which makes for easy packing. Available in 4 colors:  Black, Khaki, Beige and White.  
Adjustable ribbon allows for the perfect fit.  
Dimensions (brim

): 4 1/2"

Interior diameter: 23" - with an adjustable ribbon 

Material: beautiful, hand-sewn natural fiber

 

 
How to see your custom creation: Select your Leslie Dasch Hepburn Hat with 4 1/2" Brim. Select your interchangeable bow or flower and watch your hat transform!
Bows are sold separately.
Shop Additional Bow Styles Here: