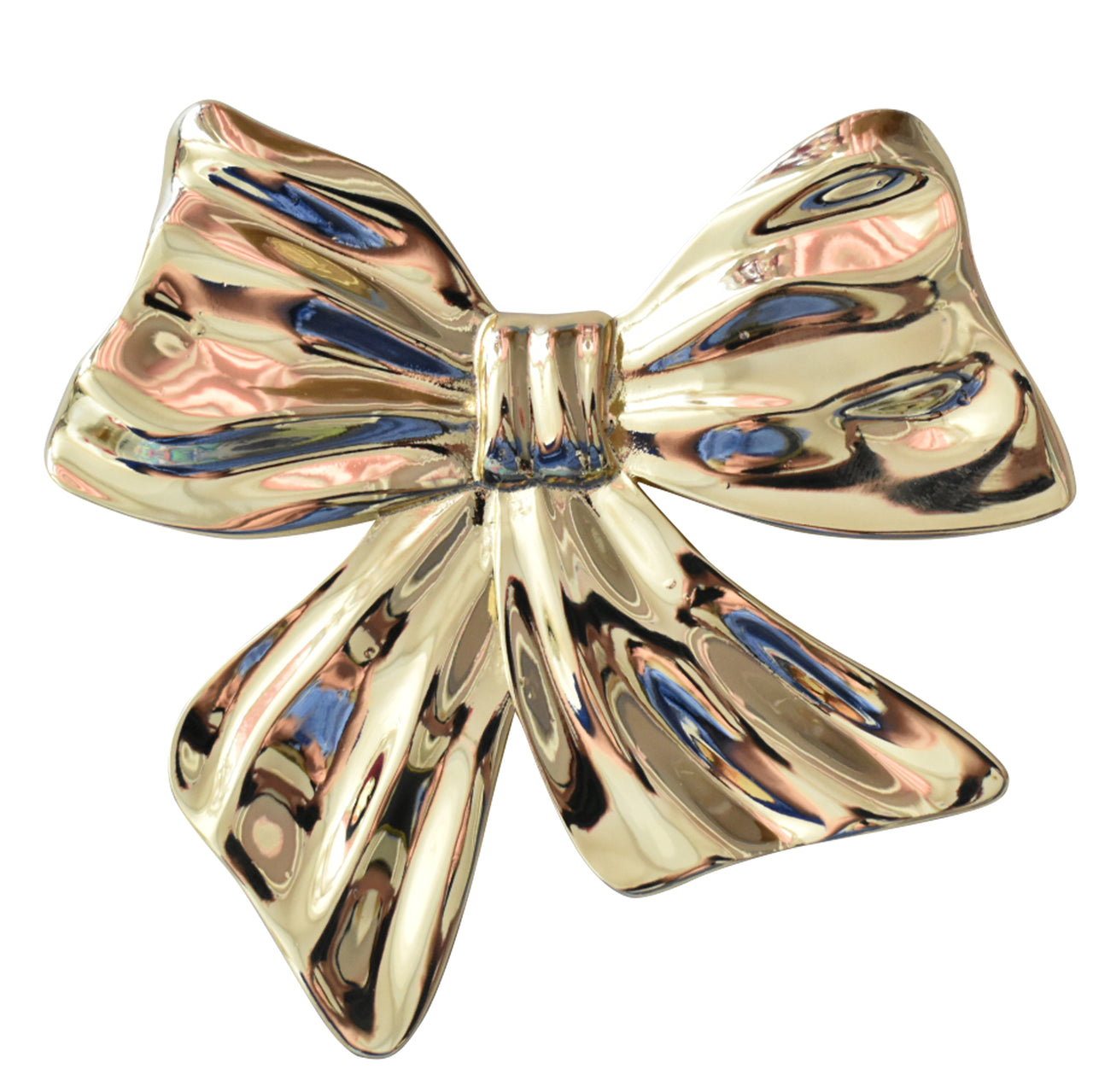 The newest adornments to Dress For Cocktails, the Golden Jewel Adornments, are the perfect addition to your collection of interchangeable accessories. I have designed these striking pieces with my proprietary magnetic clasp, which is the same as all of my interchangeable bows,  Plumes, and PomPoms to make these eye-catching pieces easy to mix, match and swap out of all your Dress for Cocktails pieces!  
The Golden Jewel Adornments will add a sophisticated flair to all your clutches and hats, and I know you will especially love how they look when attached to the Cinch Belt Collection.
Whatever you choose to adorn, you will be sure to be lavished in compliments with these precious jewels. 
Available Adornments:  
Bow (of course), Lion, Shell  
Material: Metal 
Measurements: Approximately 3" x 3"