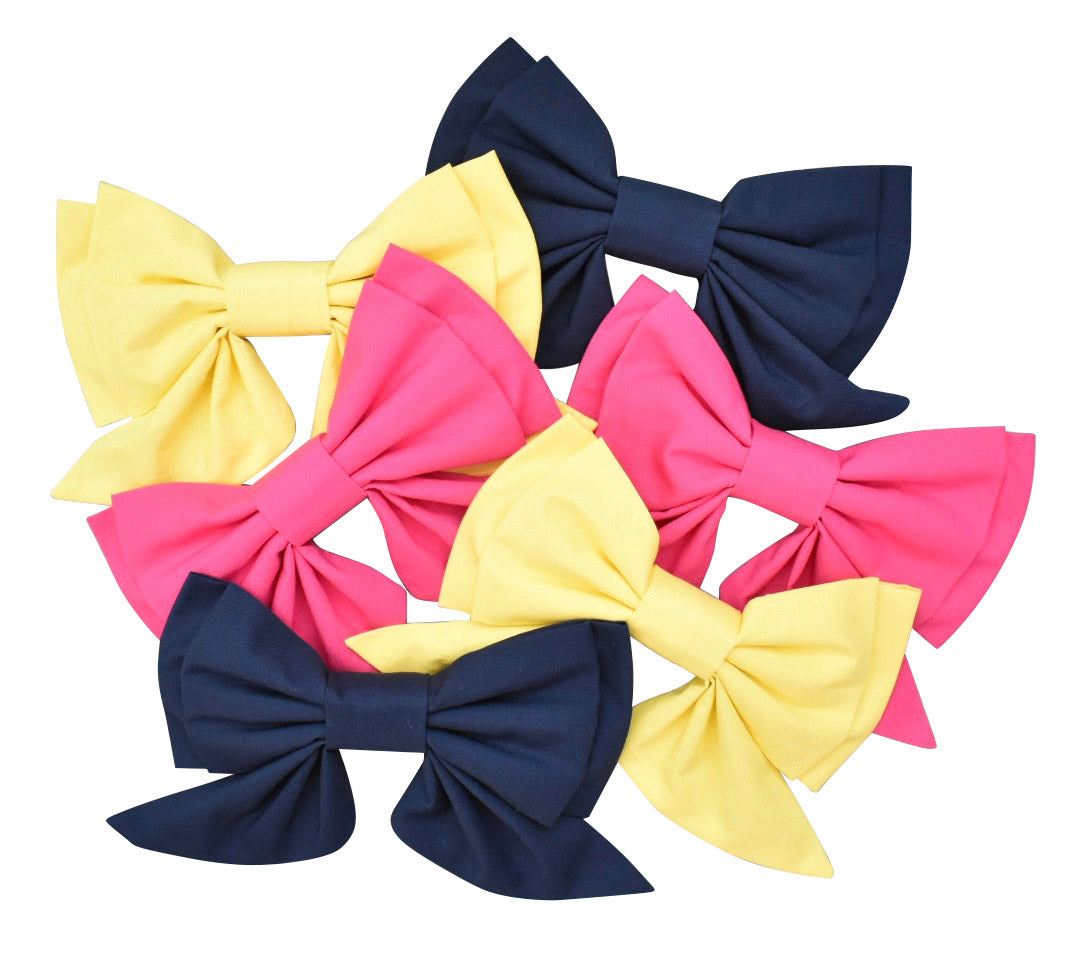 Preppy Bows add a pop of whimsy to your collection.  The limited-edition Preppy Bows are larger than our Buffie and Spritzer bows, adding a more playful touch to any of your Dress for Cocktails 🍸 pieces.  
This Preppy Bow will make any of your handbags and hats even more delightful!
Dimensions: 8" x 5.5" 
Material: Woven cotton 
Two folds with floppy tails. 
Stays in place with gold-plated proprietary magnetic snap
Interchange your bags, belts, bows, clutches, hats, and more to match any ensemble
Proudly made in the U.S.A.