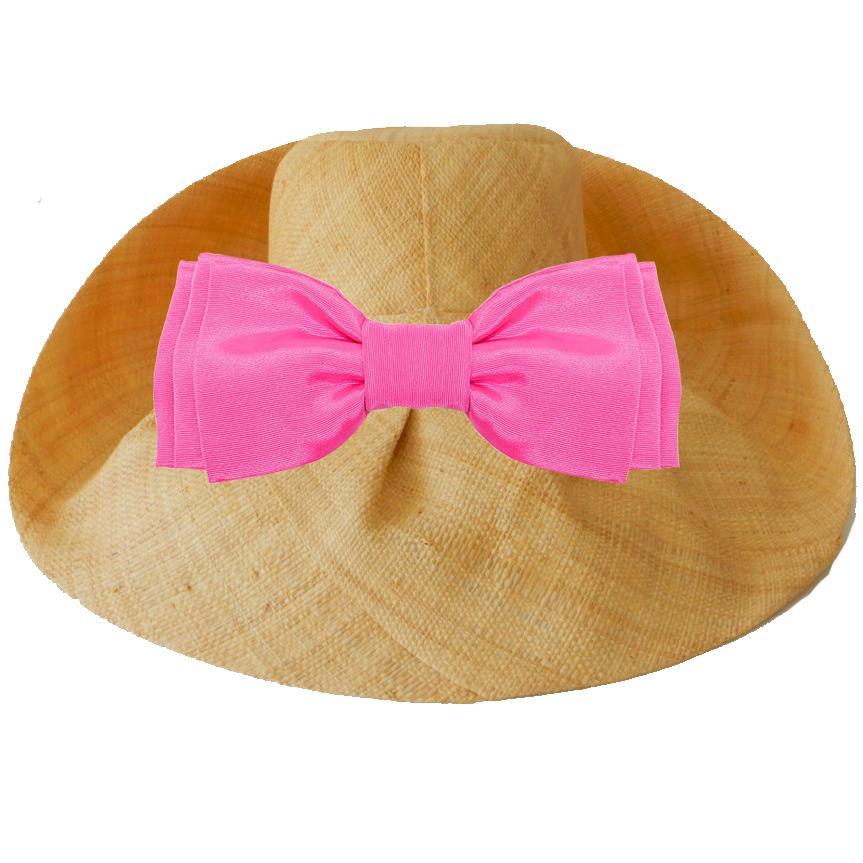 Fun and flirty, the Sophia Sunhat is the perfect choice for the woman who wants to look fabulous at the beach or by the pool. Regardless of whether you decide to don a bow, flower or plume, you will be sure to turn heads and protect your gorgeous face from the sun.
SOPHIA SUN HAT WITH 5" BRIM PRODUCT DETAILS: 
Lightweight and flexible for easy packing. Natural raffia yields unique tones for each hat. 
Dimensions (brim

): 5"

Material: Beautiful, hand-woven natural raffia

 

 
How to see your custom creation: Select your Dress for Cocktails cocktail clutch. Select your interchangeable bow or flower and voila! You are READY for cocktails! 🍸 
Bows are sold separately.
Shop Additional Bow Styles Here: