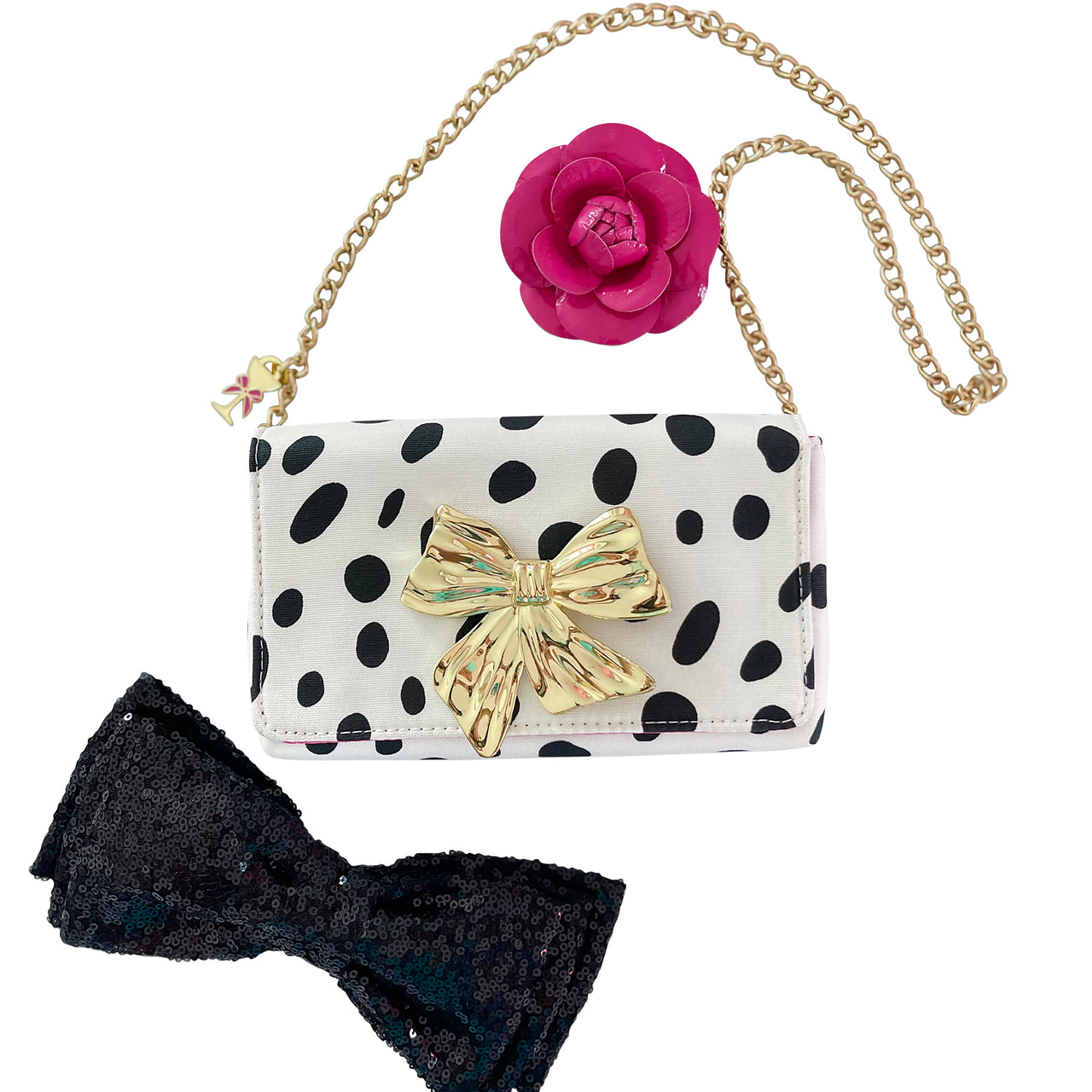 Introducing The Unexpected Collection by Leslie Dasch.   
You may have other Cocktail Clutches, but this collection is absolutely fabulous! With its ability to unexpectedly match an array of outfits by simply changing the adornment, The Dalmatian Cocktail Clutch adds a unique flair to your day and evening looks.   
Whether this is your first Dress for Cocktails piece or you are adding to your collection, you simply cannot pass up these incredible pieces. From here you can continue to add to your repertoire of interchangeable bows, flowers and plumes, along with other Dress for Cocktails bags, hats and even belts! 
Save $76 when you purchase the collection, (priced separately at $256!) 
Included in the Unexpected Collection: 
The Original Cocktail Clutch in Dalmatian 
One Cosmopolitan Bow in Black 
One Bow Golden Jewel   
One Hot Pink Patent Camilla Flower
*No substitutions.  
The Unexpected Collection is already deeply discounted therefore no other discounts apply.