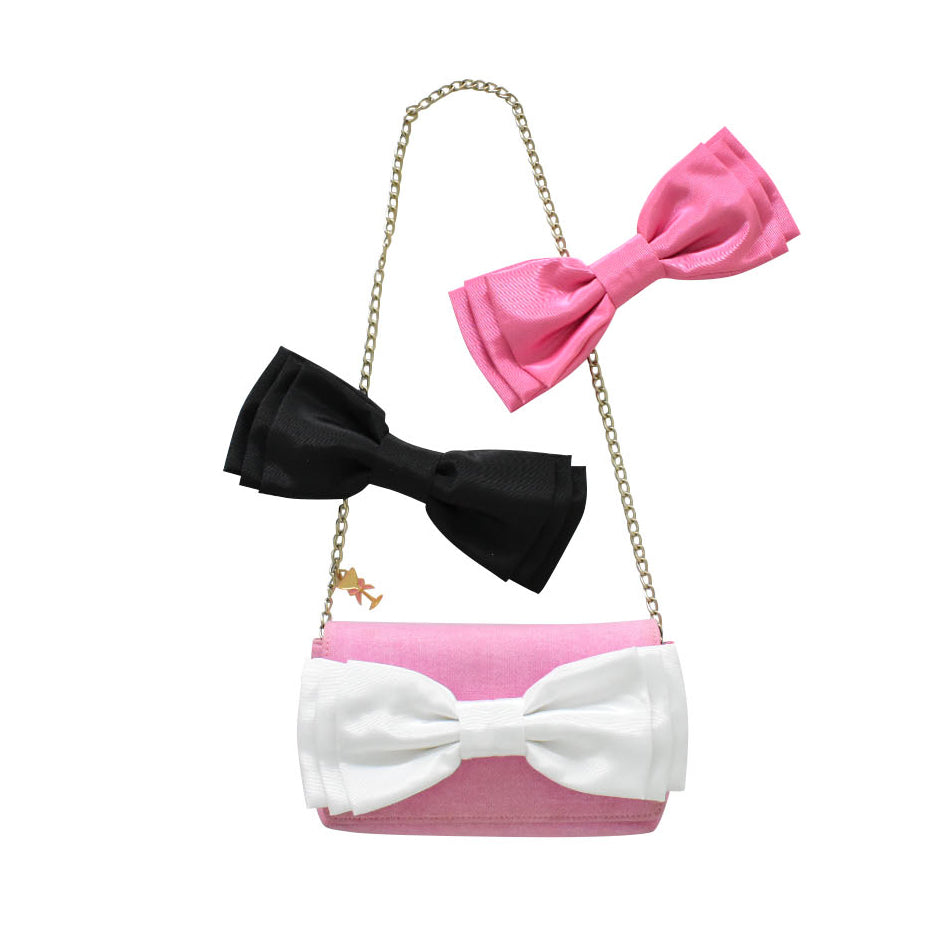 Introducing The Starter Collection by Leslie Dasch.  
The Starter Collection is the perfect choice to begin your own collection of handbags and bows to go with most any ensemble.  From here you can add to your repertoire of interchangeable bows and flowers, along with beautiful bags and hats.  
Save $88 when you purchase the collection, (priced separately at $236!)
Once you have your first Cocktail Clutch, you'll see how this singular gorgeous bag will be your go-to Clutch for Cocktails and dinner.  With its ability to match an array of outfits by simply changing the bow, The Cocktail Clutch adds a feminine flair to your look.  
Included in the Starter Collection: 

The Original Cocktail Clutch in Pink
One Buffie Bow in Petunia Pink
One Buffie Bow in White
One Buffie Bow in Black
*No substitutions. 
The Starter Collection is already deeply discounted therefore no other discounts apply.