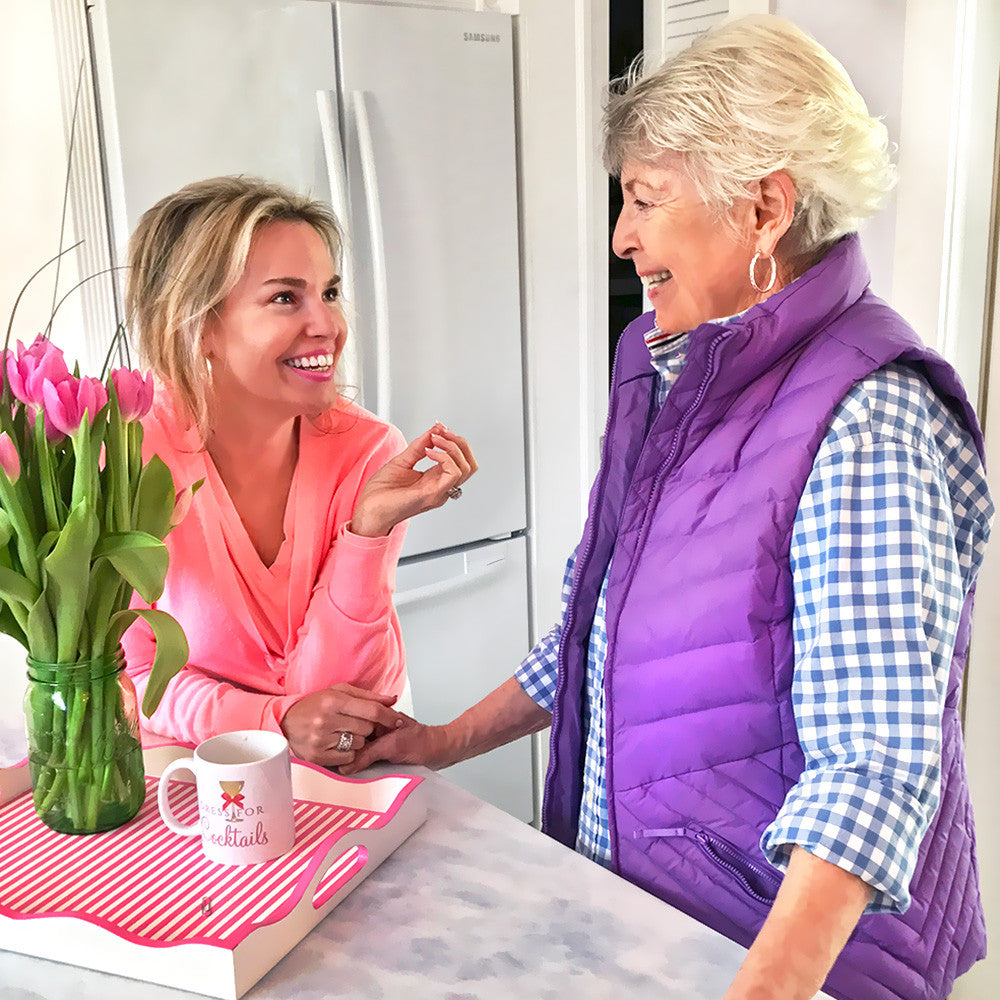 I have to confess, growing up I was terribly bashful.  Some of my earliest memories include me doing whatever it took to stay at home with my mom, so that I didn't have to go to preschool or kindergarten.  And with good reason…my mom would acquiesce and off we would go to the Valley View Tea Room at Hutzler's Department Store.
It was a glorious room overlooking Towson Valley in Maryland.  Together we would sip tea and chit chat underneath a mural that looked much like Monet's "A Sunday on La Grande Jatte."  It was actually a painting of a 19th century group picnicking on the lawn of the historic Hampton Mansion, a Maryland landmark.  
These were lovely times with my mom, sitting amidst the other ladies lunching.  Once 1st grade began, the days of skipping school and having tea, were over.  Instead each morning as I readied for school, a delicate pot of Twinings earl grey was placed on my dressing table.  Some might say she spoiled me, but I saw it as pure love.  
I'm fortunate to have mom here with me today.  And my dad too.  Our property here in Winter Park consists of 4 homes sitting on the edge of Lake Virginia.  Mr. Dasch-ing and I live in the main house, my dad in the next, then mom's cottage, and a boathouse with a studio apartment overlooking the lake, that is perfect for our visiting guests.  Being able to share our lives together on a daily basis is my greatest joy.
With mother's day coming this Sunday, I celebrate my mom, being a mom and stepmom to 6 amazing children and all the moms out there. 
Cheers to all Moms!
Leslie