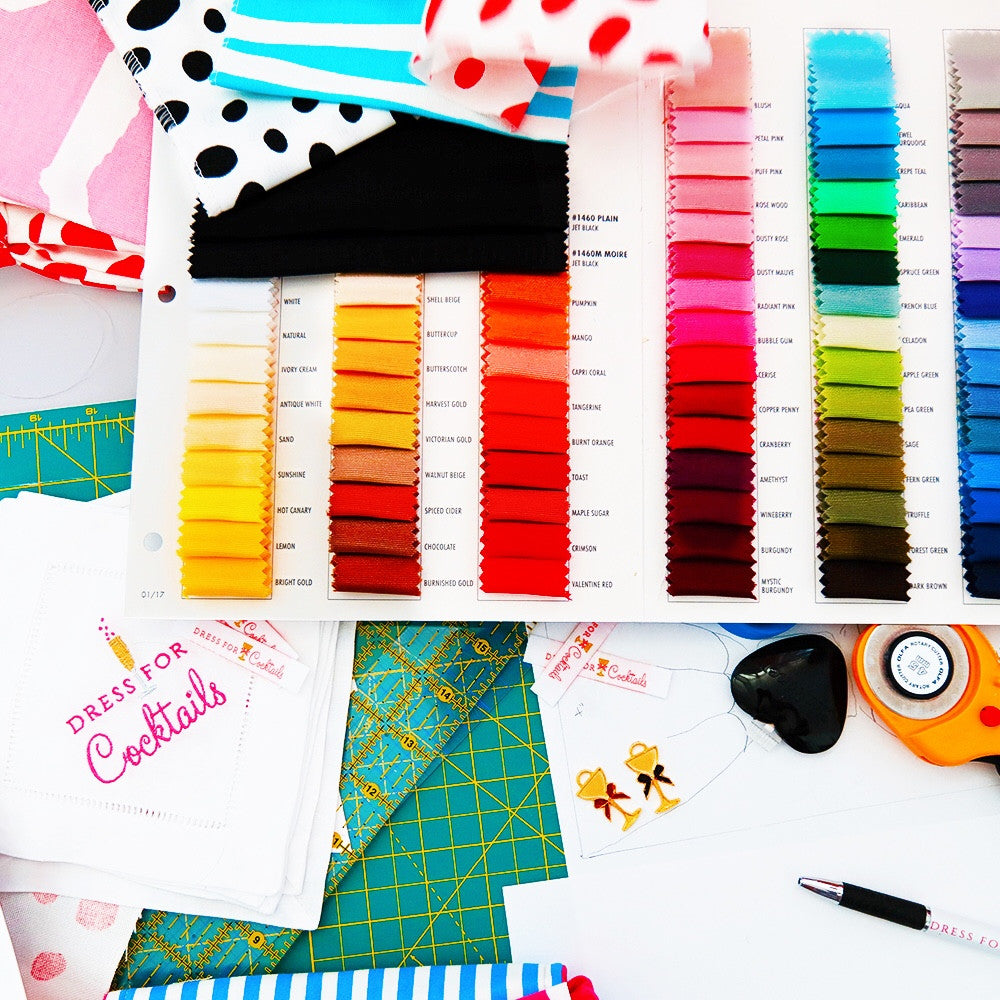 I've always been a make-it-happen kind of girl. So, when I began designing my Cocktail Clutch, no one was surprised to know that I wanted a prototype along with my first production run completed by the next day!!  I even thought about creating the factory!  Oh my goodness!  And had I set my mind to it, I like to think I may have gotten pretty darned close to finishing them!
As a creative, multi-faceted person, I've found that this "can do" attitude can often work against you. If I'm impatient for something to get done when I want, I often try to do it myself. But, as you Dress for Cocktail-ers might know, doing everything yourself doesn't mean that you're doing it the best way. Recently, I was excitedly telling my dad how I was teaching myself a few website tricks. To me, it was another added skillset, but he saw a distraction. And he was so right.
"Whoa, whoa–wait a minute. You have a team to help you with that!" he said. "Stay focused on your designs; you need to keep your mind free to be creative!"  How right he was.  
Just because I could do it, did it mean that I should do it? Am I making the most of my time? Should I try to do it all? Am I doing the things that make my heart sing? Learning to delegate or ask for help is the greatest lesson I've learned, and likely one of the greatest lessons any of us can learn. However, this doesn't come naturally to me, so I practice. And when I do so, the rewards are great.
So, now, I try leave the work to the specialists, so that I am free to create with a clearer mind. With paint tubes, colored pencils, and fabrics strewn across my design table, I'm getting back to the simple joy of turning my vision into Cocktail-Clutch realities.
Cheers!
Leslie