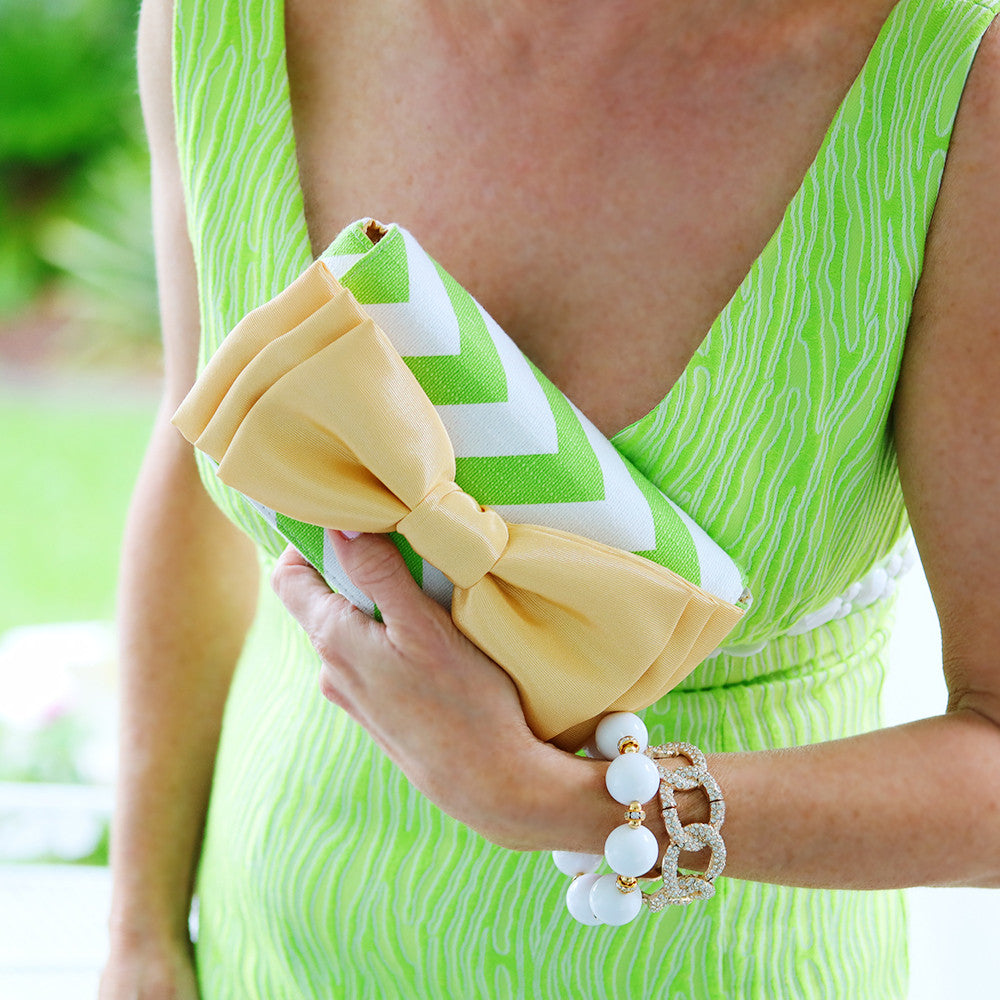 As you know I'm over the moon with excitement about revealing my Cocktail Clutch creations to you!  I've been working tirelessly for months now, and I've loved every minute of it!  Designing the perfectly sized clutch purse, choosing the prettiest fabrics and selecting the most delightful color combinations were the beginning of an exciting journey.  And now we are just days away from opening our online shop.
In anticipation of the launch on June 1st, I thought it would be fun to share some Clutch-trivia.  From the red carpet to the royals, the most elegant and stylish women around the world carry a clutch.
Princess Diana always carried a clutch, yet it may be for reasons unknown to most.  As the "most photographed woman in the world," you can imagine some of her captured moments risked, well, being risqué.  Insiders and her personal clutch designers deemed her purse, the Cleavage Clutch.  When darting out of a limousine, naturally she would have to lean forward…revealing her cleavage.  She gracefully held her clutch over her bosom to prevent a snapshot that may be seen as unbecoming. 
Princess Kate often holds her clutch in both hands, folded neatly in front.  This provides the opportunity to keep her hands occupied and closed in during times of handshake awkwardness.  She can choose to nod and smile instead.  
E! Entertainment instituted the "Clutch Cam" at the 2014 Emmy's in hopes of discovering what the stars carry in their clutch. Only a few were willing to open up and let the cam in, but it seemed they all carried their cell phone, lipstick and a compact mirror.
The Leslie Dasch, Cocktail Clutch with it's punchy pop of color, is will solve all of the above and hold even more than the bare essentials.  Stay tuned for more details as we reveal what's inside the Cocktail Clutch!
Cheers!
Leslie